Adaptive Snowsports at Rabbit Hill
We are proud to offer a variety of adaptive snowsports options at Rabbit Hill Snow Resort.  Whether it is your first time on snow, or if you are a seasoned skier or snowboarder, we have a program for you!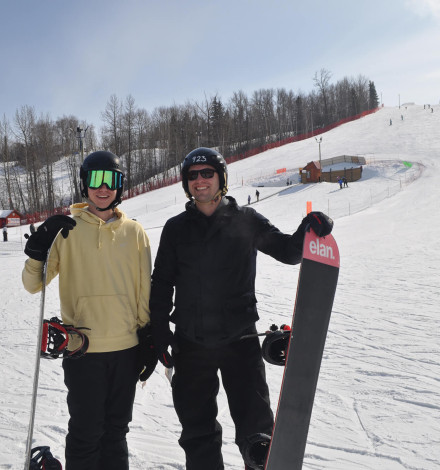 Rabbit Hill Snow Resort offers Private Lessons for people that require one-on-one or specialized instruction. These lessons are 1 hour long and are available to those who are:
cognitively disabled: appropriate for people with Downs Syndrome and other cognitive delays that include below average/decreased ability to learn or to retain old and new skills. Students are taught ski/snowboard concepts and skills by breaking tasks into small segments supported by lots of repetition.
learning disabled - for people who are able-bodied with average or higher intelligence but who have learning or behavioral difficulties that interfere with their ability to learn new skills or attend to instruction such as: ADHD, Asperger's, Autism, Defiant Disorders, Tourette's Syndrome, FASD
visually impaired - partial,not requiring a guide
hearing impaired - partial, use of microphone system for instruction only, not requiring a guide
those who do not require specialized equipment (eg. sit ski, outriggers).
We do have a limited number of instructors that are certified to teach these lessons, and we require booking in advance by emailing [email protected].
1 HOUR LESSON (INCLUDES LIFT TICKET)
Price: $99.00
Additional Hour (Per Student): $89.00
Add Ski or Snowboard Rental Package: $20.00
1 HOUR LESSON - SEASON PASS HOLDERS (NO LIFT TICKET)
TYKE (AGE 4-6)
1/2 HOUR (AGE 3)
Price: $49.00

Tyke Ski or Snowboard Rental Package (Ages 4-6):

 

$14.00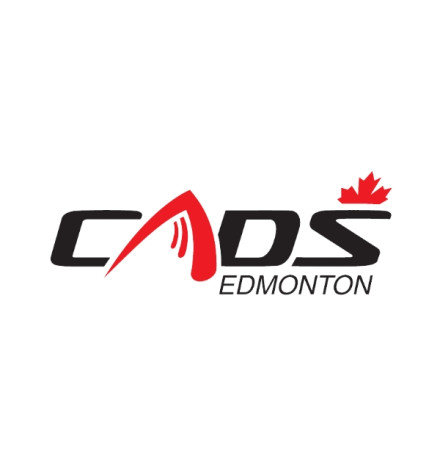 CADS Edmonton (Canadian Adaptive Snowsports) has its main club house right here at Rabbit Hill Snow Resort!
They offer a great program of of two-hour lessons that run from January to March on Monday nights and Saturday mornings, as well as support for school field trips throughout the season.
CADS provides specialized instruction to people with a wide range of disabilities including:
Cognitively disabled and learning disabled
Visually impaired
Hearing impaired
Paraplegic and quadriplegic
Amputees
Disabilities related to Cerebral Palsy and other muscular disorders
Visual impairment: for total visual impairment or partial sight of 6/60 or 20% field of vision.
Hearing impaired: for people with total or partial hearing impairment
3-Track & 4-Track Skiing: may be appropriate for single or double above or below the knee amputee or people affected by Polio or Cerebral Palsy who require braces
Sit-Ski: for people affected by paralysis (paraplegia or quadriplegia). Students are equipped with a sit-ski and tethered from behind
Interested in trying it out before joining the program? Keep an eye open for the Slide & Ride event that typically happens early in the ski season. (2018 Date - December 1, 2018)
For more information on registering for CADS programs visit www.cadsedmonton.ca