Summer Tubing Opening LATE SPRING 2023!
We are excited to announce that we will be opening for on-hill summer tubing in Late Spring 2023! This summer tubing installation from Neveplast, will be the first of its kind in Western Canada! This new unique attraction will be great fun for groups and families!
Tentative Hours:
Opening Day until June 28: Saturday, Sunday & Holiday Mondays
June 29 to September 3: Wednesday - Sunday & Holiday Mondays
September 4 to October 1: Saturday, Sunday & Holiday Mondays
As we finalize all the details, including our official opening date, we will update this page.
All information is subject to change.
Summer Tubing tickets are based on the number of runs down the tubing lanes. This way you can take your time, and enjoy your day out at the hill!
All tickets must be purchased online in advance. When reserving your online ticket you will pick which day you would like to come and your arrival time. You are free to stay all day and can add more runs on if you want at anytime at Customer Service.
We will have our cafeteria stocked with some of your winter favorites and some fun new summer treats!
| Number of Runs | Weekday | Weekend | |
| --- | --- | --- | --- |
| 2 Tubing Runs - Ages 4 & Up | $10 | | Tickets Coming Soon |
| 4 Tubing Runs - Ages 4 & Up | $16 | | Tickets Coming Soon |
| 6 Tubing Runs - Ages 4 & Up | $24 | TBA | Tickets Coming Soon |
All pricing and ticket types are subject to change at any time during the season.
ALL PRICING SUBJECT TO GST.
Where will the Tubing Lanes be located?
There will be four lanes located on our main run. There will be two long lanes (approx 400 feet long) and two shorter lanes (approx 200 feet long).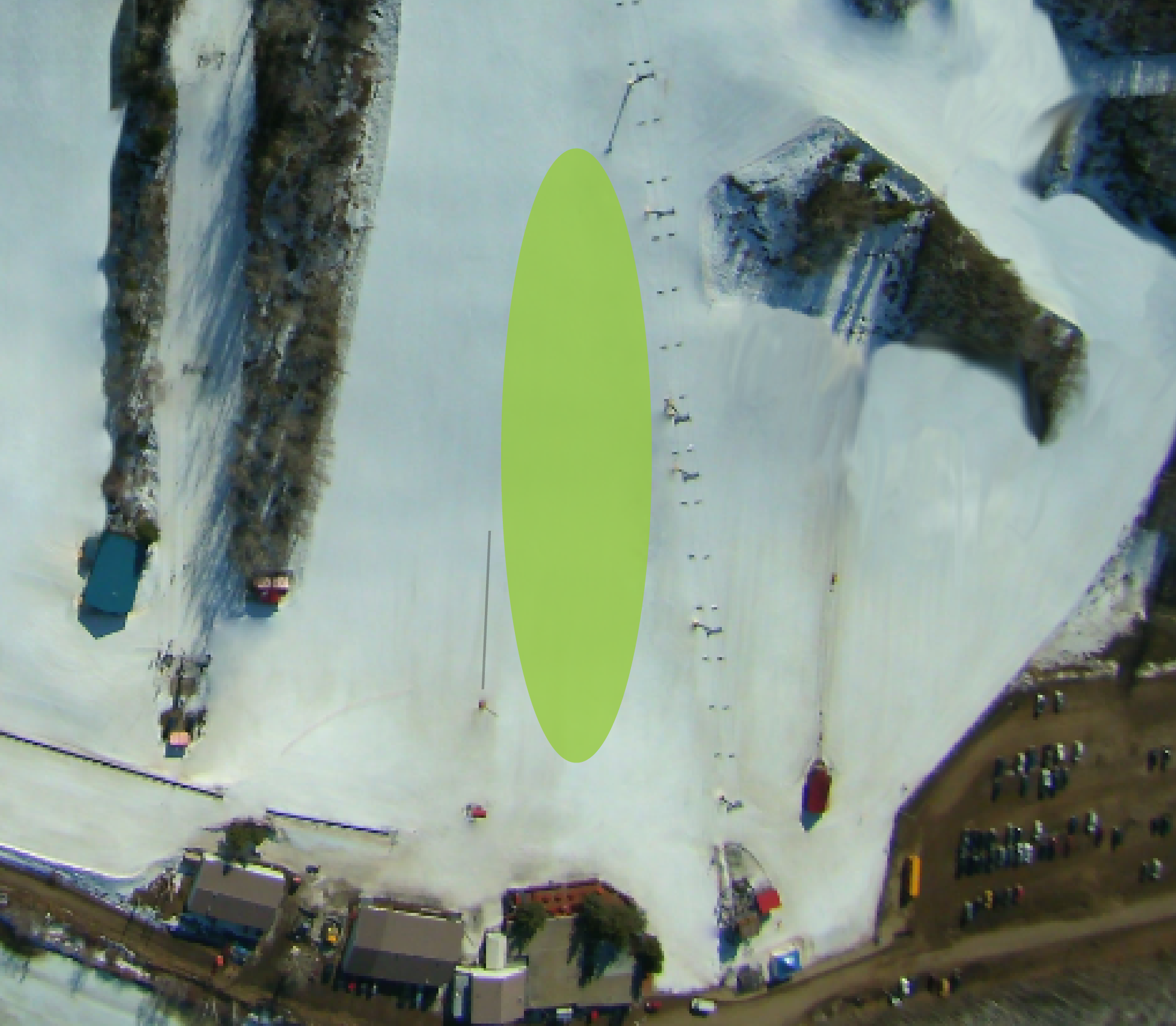 How do you get to the top?
To get to the top of our two longer lanes, you will ride the carpet lift up part of the way and walk up a gradual switch-back gravel trail to the top. Your tube will be waiting for you when you get there!
For the two shorter lanes, you will take your tube up the carpet lift with you and the start of the lanes will be just off to the side.
What should I wear?
Closed toe shoes good for uneven terrain are required, and it is recommended that you wear something you do not mind getting a little dirty. The tubes are cleaned regularly, but could be dusty and a little dirty from the gravel path.
Do I have to purchase tubing tickets online or can I just show up and purchase the day of?
Currently all tubing tickets must be purchased online in advance in order to reserve a spot. There are likely to be days that we sell out!
If I purchase tubing tickets online, will I have to choose a date as well?
You will have to pick a date and arrival time when you purchase online. Your tubing rides will be valid until the end of that day. You can use them all at once or spread them out and enjoy the area.

To redeem your online tubing ticket, just bring your barcoded receipt to Customer Service to get your tubing tickets. There are no refunds for unused tubing tickets.
How far in advance can I purchase a tubing ticket?
Tubing tickets can be purchased online starting mid May for any day during the 2023 summer tubing season.
How do I change, cancel or get a refund for my online ticket purchase?
We are more than happy to change the date on your ticket if you are unable to make it for your scheduled tubing session. Please email us at [email protected] with your preferred new date. If you do not have a date in mind, we will provide you a credit on your account to use at a later date. There are no refunds available. Tickets purchased online during the season must be used by the closing date of that current summer season. Tubing tickets cannot be transferred to future seasons. For details on our full Refund Policy, please click here.
How old do you have to be to go tubing?
In order to ride in the Tube Park, riders must be at least 4 years old and 42 inches tall. Tube riders must have the physical dexterity to get out of the tube on their own and carry it over to the carpet lift. This will be at the sole discretion of the Tube Park staff. We do not allow lap riding - only one person per tube.
What is available in the Day Lodge?
The Day Lodge is where you will find Customer Service and our Cafeteria. We have tables available both inside and outside on the deck of our day lodge for you to enjoy a bite to eat. A limited number of microwaves are also available.
Is there anywhere for me to store my bags?
Cubbies and lockers will be available inside the Day Lodge. Please note, Rabbit Hill does not recommend leaving valuables unattended in cubbies or inside vehicles. Rabbit Hill is not responsible for any guest belongings stolen from a cubby or a guests vehicle.